Our head coach of the Macedonian women's national team under 17, Katerina Mileska, is part of the FIFA program and a participant in the "Coach Mentorship Programme" project for the development of a new generation of female coaches.
20 female coaches participate in the FIFA program under the mentorship of 20 of the most successful female national team coaches in the world.
Katerina Milevska received the coach of the women's national team of the USA, our Vlatko Andonovski, as her mentor.
The two had the opportunity to meet for the first time at the World Cup for girls under 20years held in Costa Rica in August. A three-day workshop was organized there, which actually meant for the young female coaches an invaluable experience in gaining knowledge from the top coaches, as well as participating in the analysis of the training sessions and matches of the championship for young female football players.
In addition to providing talented coaches with world-class mentors, the program also aims to help female coaches achieve greater results in their current positions, offering coaching guidance and career development support.
"This is a great program. It allows us to meet great coaches, with incredible experience behind them when it comes to women's football. It also allows us to share all our experiences in the field, to communicate with each other about things we have been through, or may be going through. It is a great privilege for me that the Football Federation of Macedonia gave me the opportunity to be part of this program, and especially that I have Vlatko Andonovski as my mentor. It's really important for me to learn as much as I can, listen as much as I can and share as much as I can. We have an incredible opportunity to learn from the best in the women's game," says Katerina Mileska.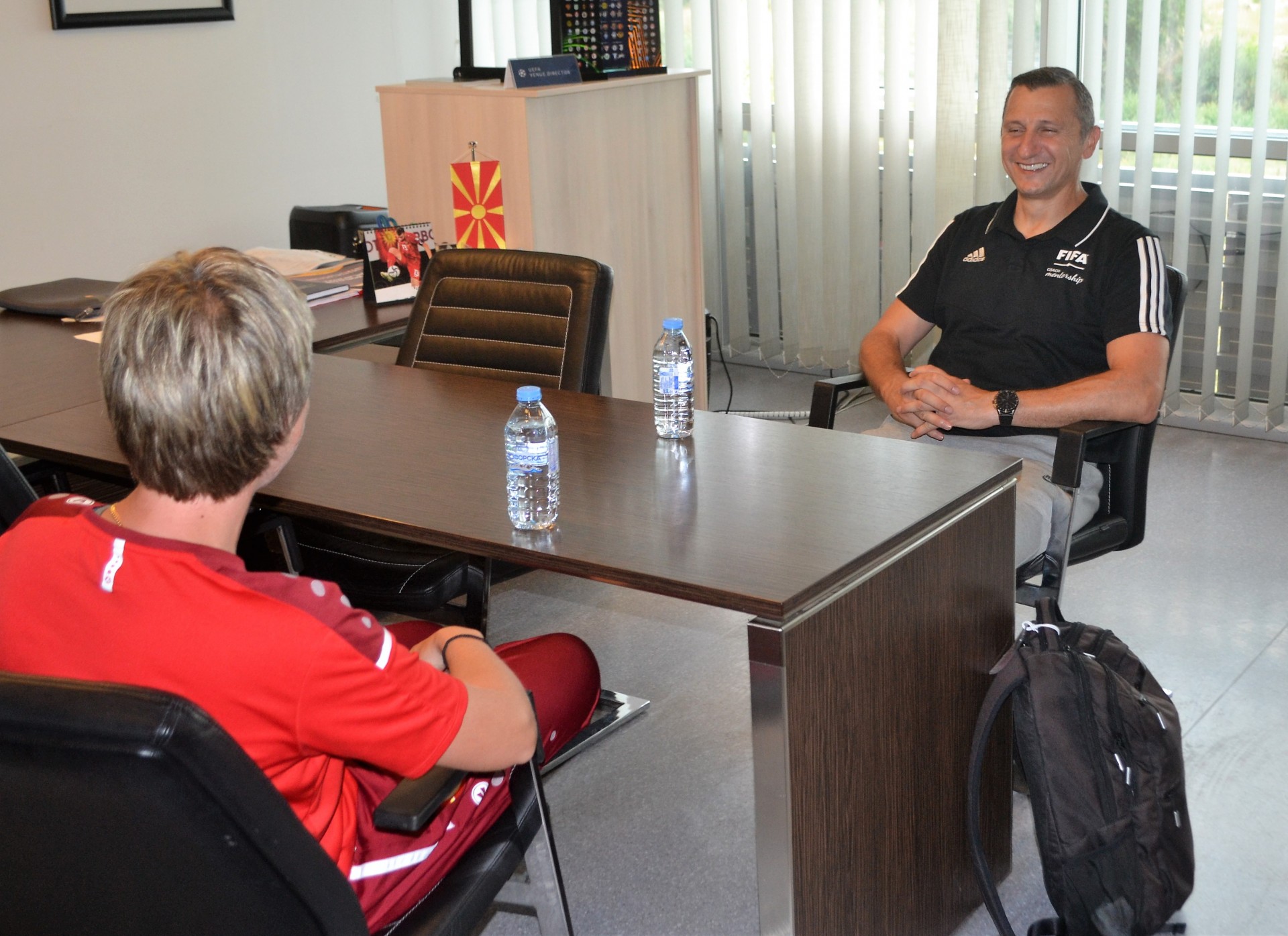 After the seminar in Costa Rica, Vlatko Andonovski spent a few days in our country, where together with Katerina Milevska they worked on the preparation of her next challenge with the national team of Macedonia under 17 years.