The Macedonian A national team celebrated with 2: 0 against Gibraltar in a match from the second round of our group in the League of Nations. Captain Bardi and Boban Nikolov were the goal scorers for our best team.
In the 20th minute, Enis Bardi opened the score. After a corner, our captain took the ball from the side, walked through the defense and shot defenselessly in the home team's net.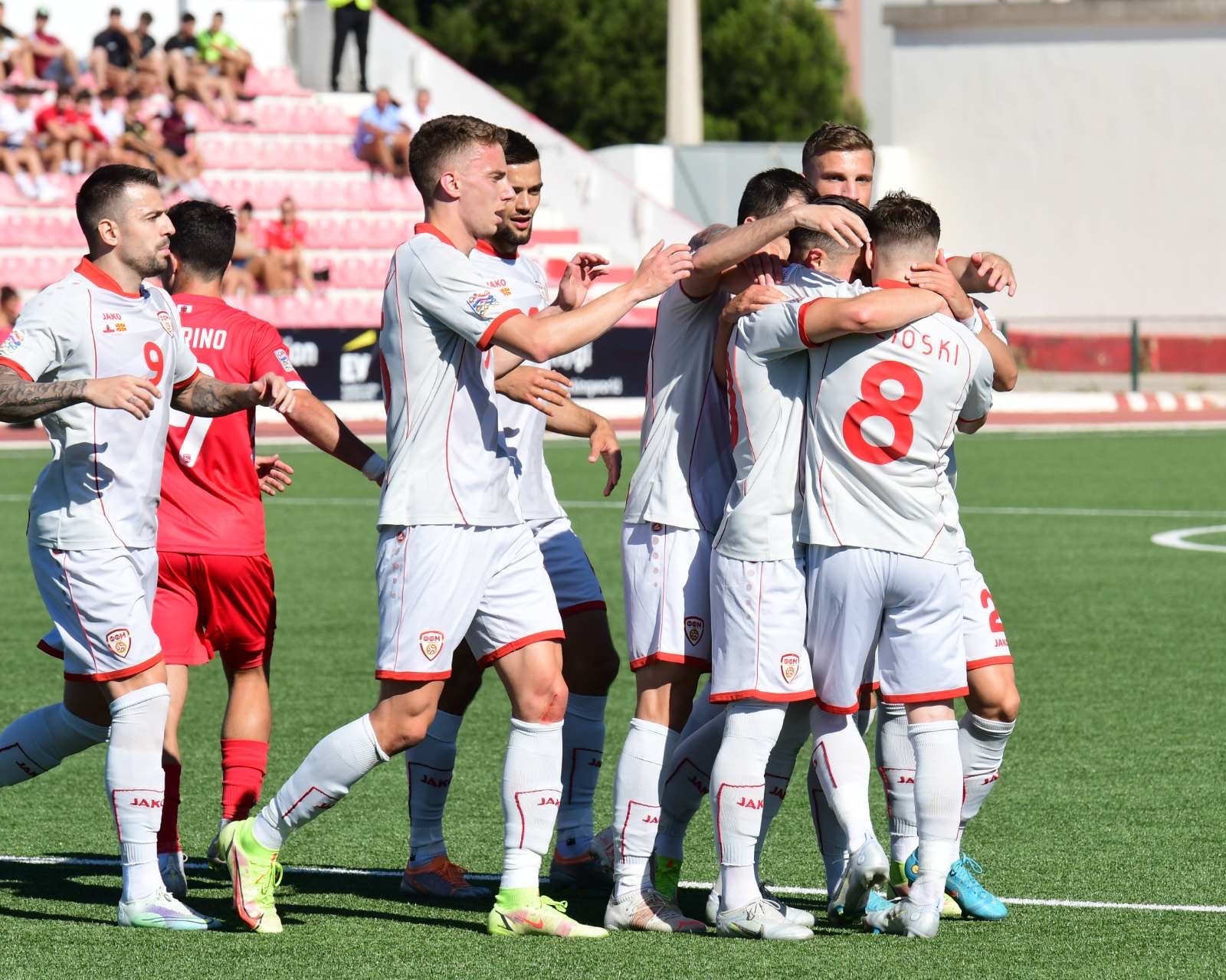 Macedonia dominated in the first half. Aleksandar Trajkovski scored in the 5th minute of Koling's goal, but at the moment of passing our striker was still in an illegal position and the goal was annulled. Three minutes later, Bardi passed Milan Ristovski, and his beautiful shot ended only in the obstacle of Gibraltar's goal. The only opportunity the home team had was in 18. minute when Musliu was careless, returning the ball to Iliev, but fortunately for us, Valerino shot in the outside of our net.

In the first half we deserved a convincing lead, Spirovski also had a great shot, but the result remained 0: 1.

In the second half, the coach Milevski made five substitutions. We did not have a serious chance to score until the 78th minute, when Bojan Miovski shot from a great position just past the goal of Gibraltar.

In the 84th minute, Boban Nikolov confirmed our victory. The home defense reacted badly in its penalty area, and Nikolov closely followed and used the coordination of the goalkeeper Koling with one of the defenders of Gibraltar for 0: 2.
Goalkeeper Dejan Iliev and defenders Todor Todorovski and Nikola Serafimov made their debut for our best representation in the match in Gibraltar.
After two rounds from group 4 of the C segment in the League of Nations, Macedonia has four points. Next is the match at the National Arena "Todor Proeski" in Skopje against Georgia on June 9 at 20:45.
MACEDONIA: 12. Dejan Iliev, 2. Todor Todorovski, 6. Visar Musliu, 7. Elif Elmas (65` David Babunski), 8. Ezgjan Alioski (65` Stefan Ashkovski), 9. Aleksandar Trajkovski (57` Bojan Miovski), 10. Enis Bardi, 15. Nikola Serafimov, 16. Boban Nikolov, 19. Milan Ristovski (57` Dorian Babunski), 20. Stefan Spirovski (46` Kire Ristevski);