The Macedonian A national team played 1: 1 against Bulgaria in the first match of Group 4 in the C segment of the League of Nations.
Our team dominated during the match, created several great opportunities, but Bulgaria from the only chance scored a goal for a draw in Razgrad.
Milan Ristovski scored the goal for Macedonia, after Bulgaria led 1:0 after the first half.
Darko Churlinov had the first opportunity in the 6th minute. He shot, assisted by Elmas, but the home goalkeeper was careful.
In the 13th minute, Bulgaria took the lead with 1:0. Kiril Despodov was the goal scorer. Our defense reacted badly, failing to cut Nedelev's pass. Dimitrievski was powerless.
In the 21st minute, after a great action by Elmas and Bardi in the home team's penalty area, Bardi shot strongly from several meters, but the goalkeeper Vucov prevented a goal for Macedonia with his head.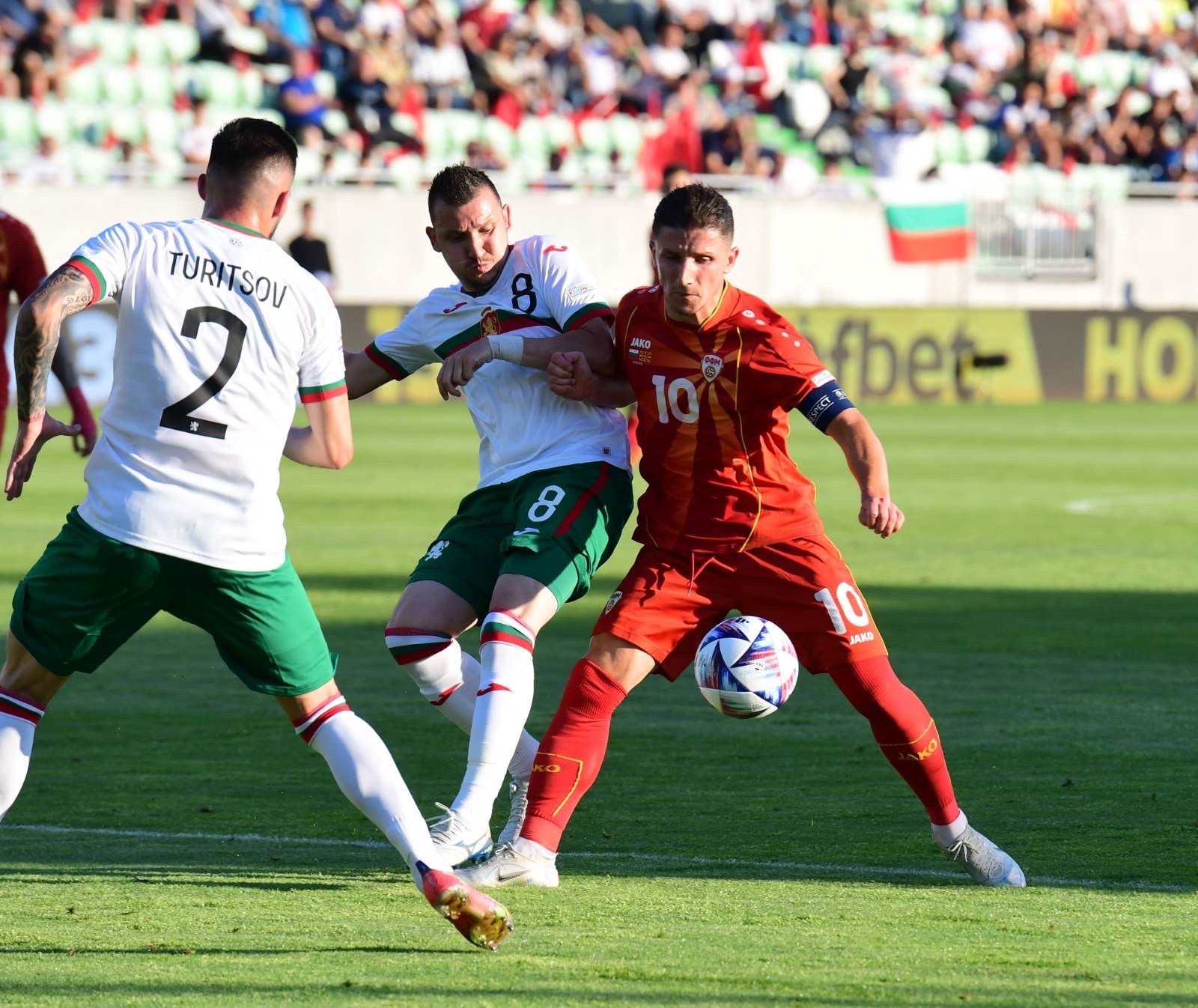 In the 41st minute, Elmas shot near the goal after a cross from a corner. Our team, despite the field dominance and several goal attempts, left with a negative at half time.
In the second half, Milan Ristovski in the 47th minute had his first attempt to endanger the goal of the hosts, but Vucov was careful.
In the 50th minute, Macedonia equalized to 1:1 with the goal of Milan Ristovski. Our players demanded a game with a hand and a penalty, after a shot by Elmas, but after the referee did not announce, the ball ended up to Milan Ristovski who hit between the legs of the opponent goalkeeper for 1-1.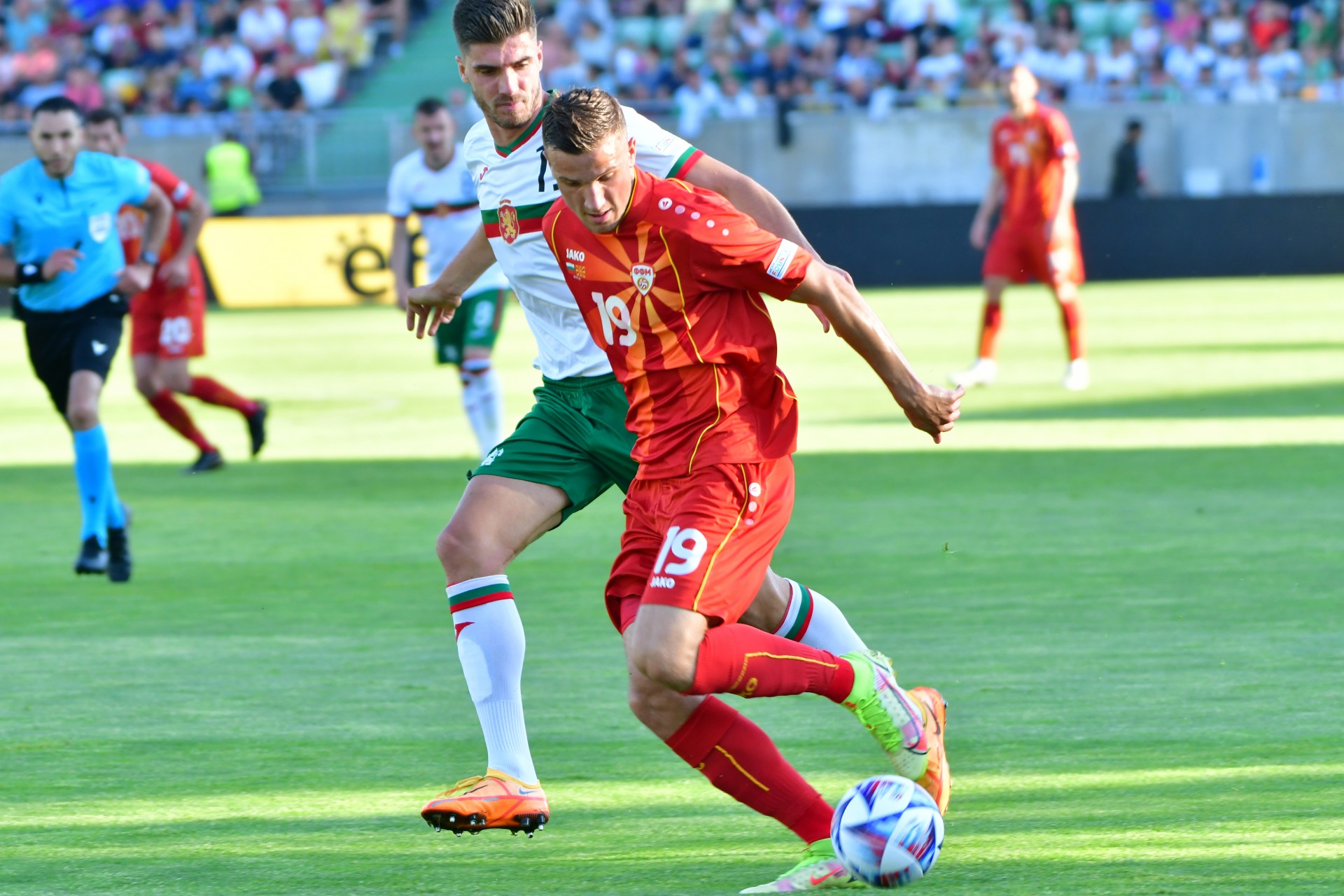 Macedonia continued its dominance. After an hour of play, Alioski shot well from the edge of the box, but Vucov defended.
By the end of the match, the rhythm of the game dropped, we failed to create the right opportunity for a leading goal, although we completely controlled the game.
BULGARIA: Vucov, Dulgerov, Chorbadziski, Popov, Kostadinov, Minchev, Jordanov, Malinov, Kraev, Jankov, Stefanov;
MACEDONIA: 1. Stole Dimitrievski, 3. Stefan Ashkovski, 6. Visar Musliu, 7. Elif Elmas, 8. Ezgjan Alioski, 9. Aleksandar Trajkovski (46` Bojan Miovski), 10. Enis Bardi, 11. Darko Curlinov (46` David Babunski), 14. Darko Velkovski (88` Kire Ristevski), 19. Milan Ristovski (72` Dorian Babunski), 20. Stefan Spirovski (72` Boban Nikolov); Coach: Blagoja Milevski;