The national team of Macedonia under the age of 21 played the control match against the corresponding selection of Armenia today at the "Petar Milosevski" training center in Skopje.
In one of the last checks before the start of the qualifiers for the European Championship, the team of the head coach Dragi Kanatlarovski played a draw 1:1 against the national team of Armenia.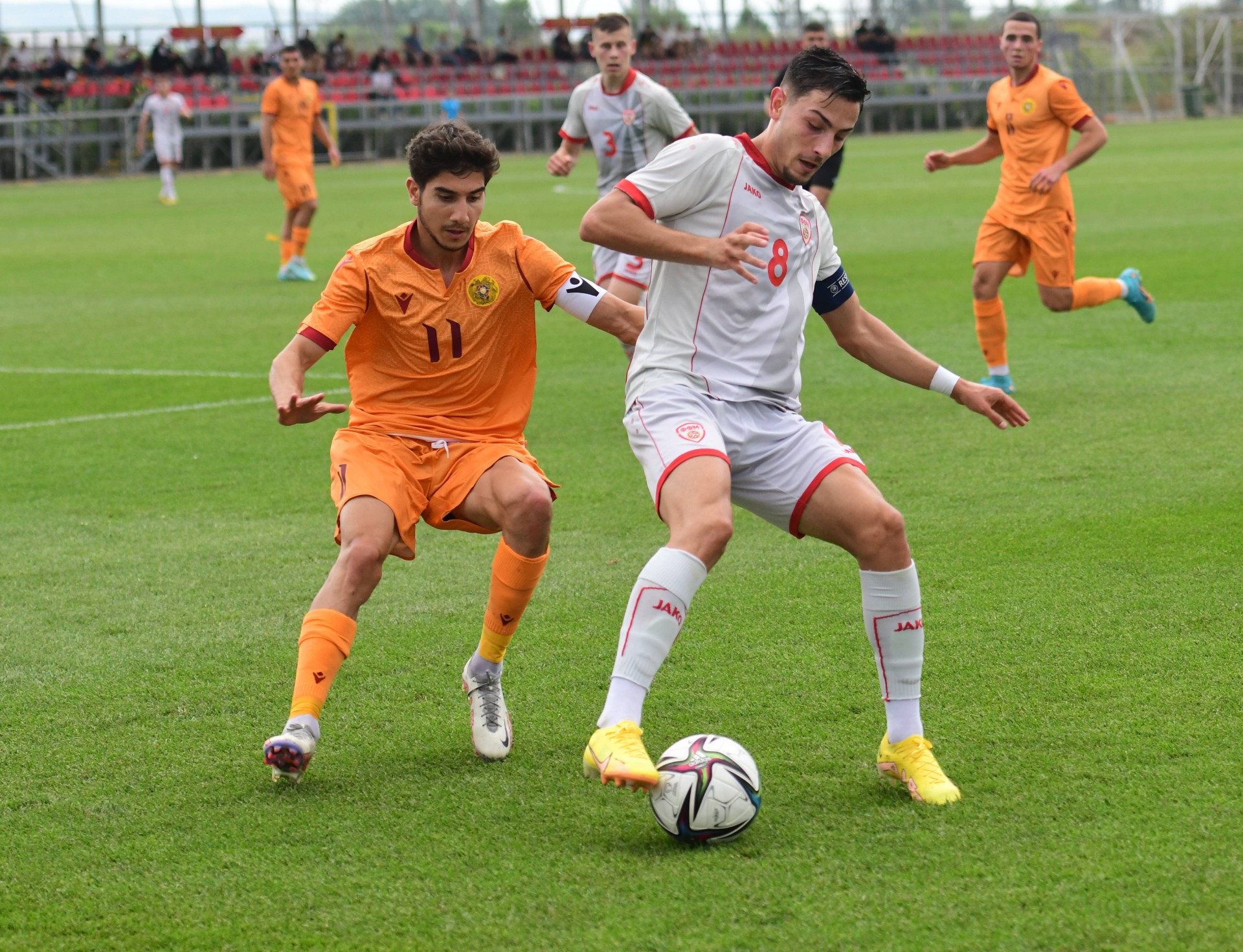 At the beginning of the first half, we saw a fairly even game from both sides, with a lot of fight and sacrifice in the middle of the field. In the continuation, Macedonia increased the tempo of the game and this resulted in a goal in the opponent's net. Luan Abazi made the best use of the pass from Metodi Maksimov and scored for our national team's advantage of 1:0. By the end of the first half, Martin Talakov had the most serious opportunity to increase the advantage, but he failed to hit from an ideal position.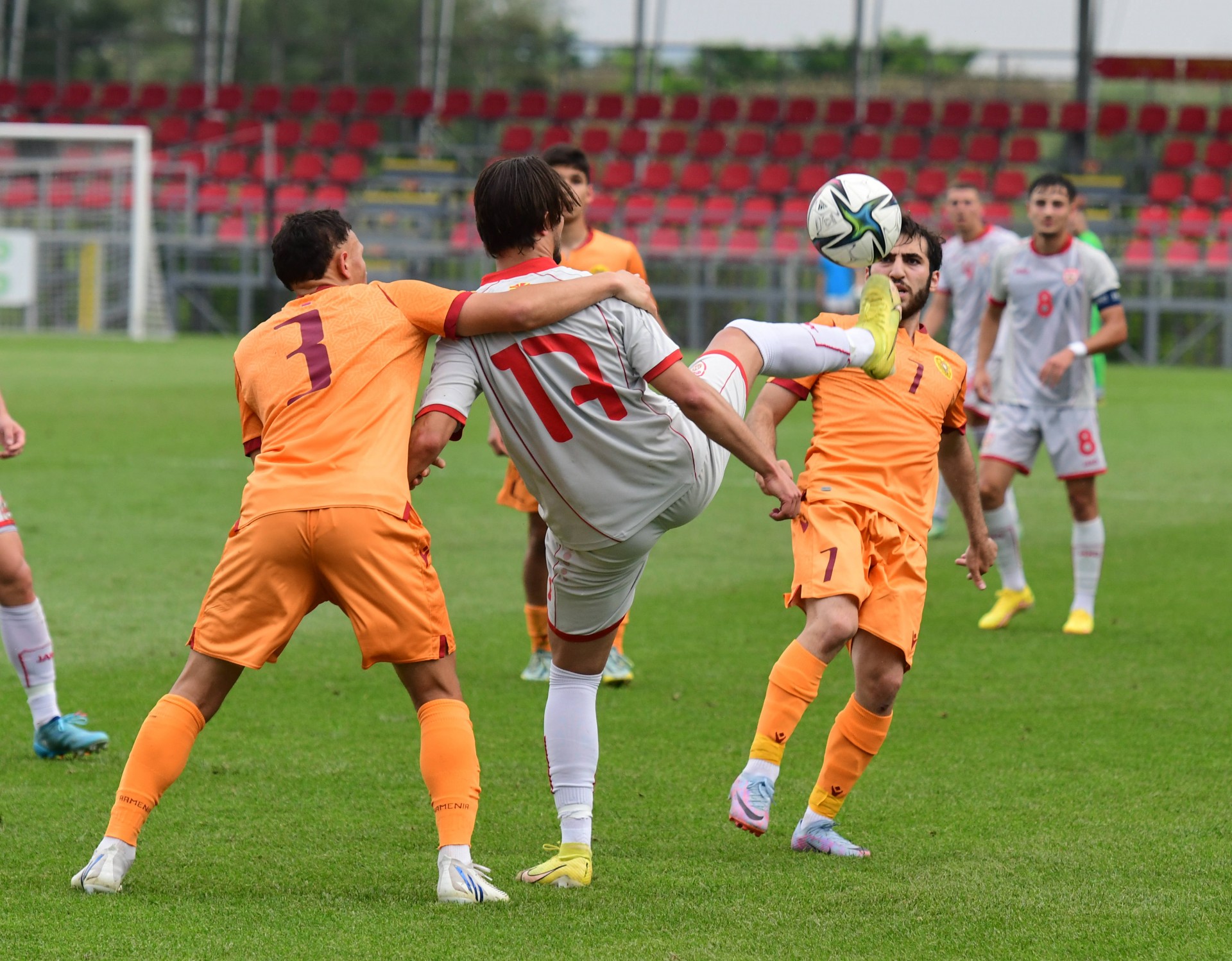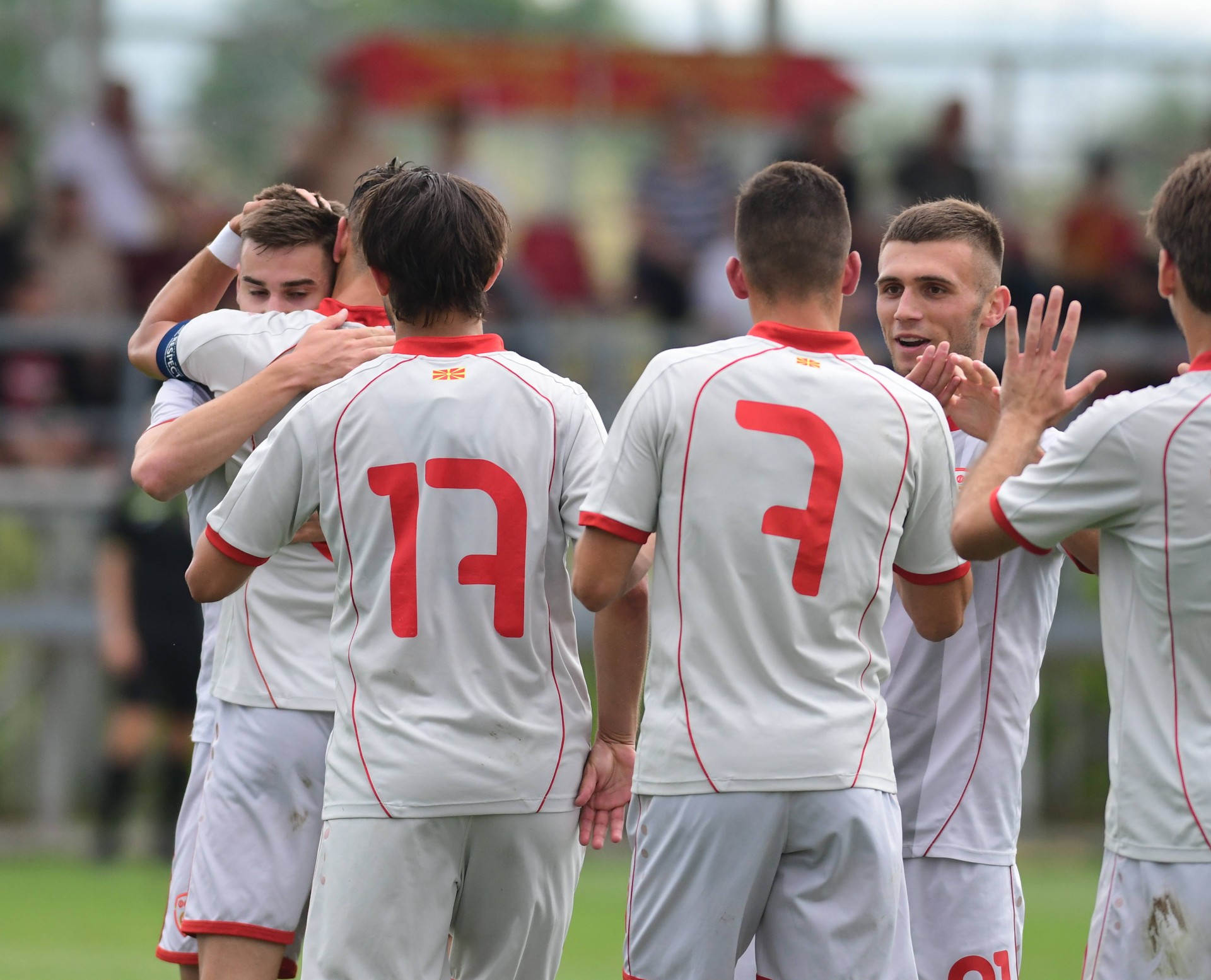 The national team of Armenia started the second half very well. That resulted in the tying goal. Kalukyan scored the goal in the 53rd minute of the match. Our young footballers pressed until the end of the match and tried to score a goal, but the opponent defended successfully.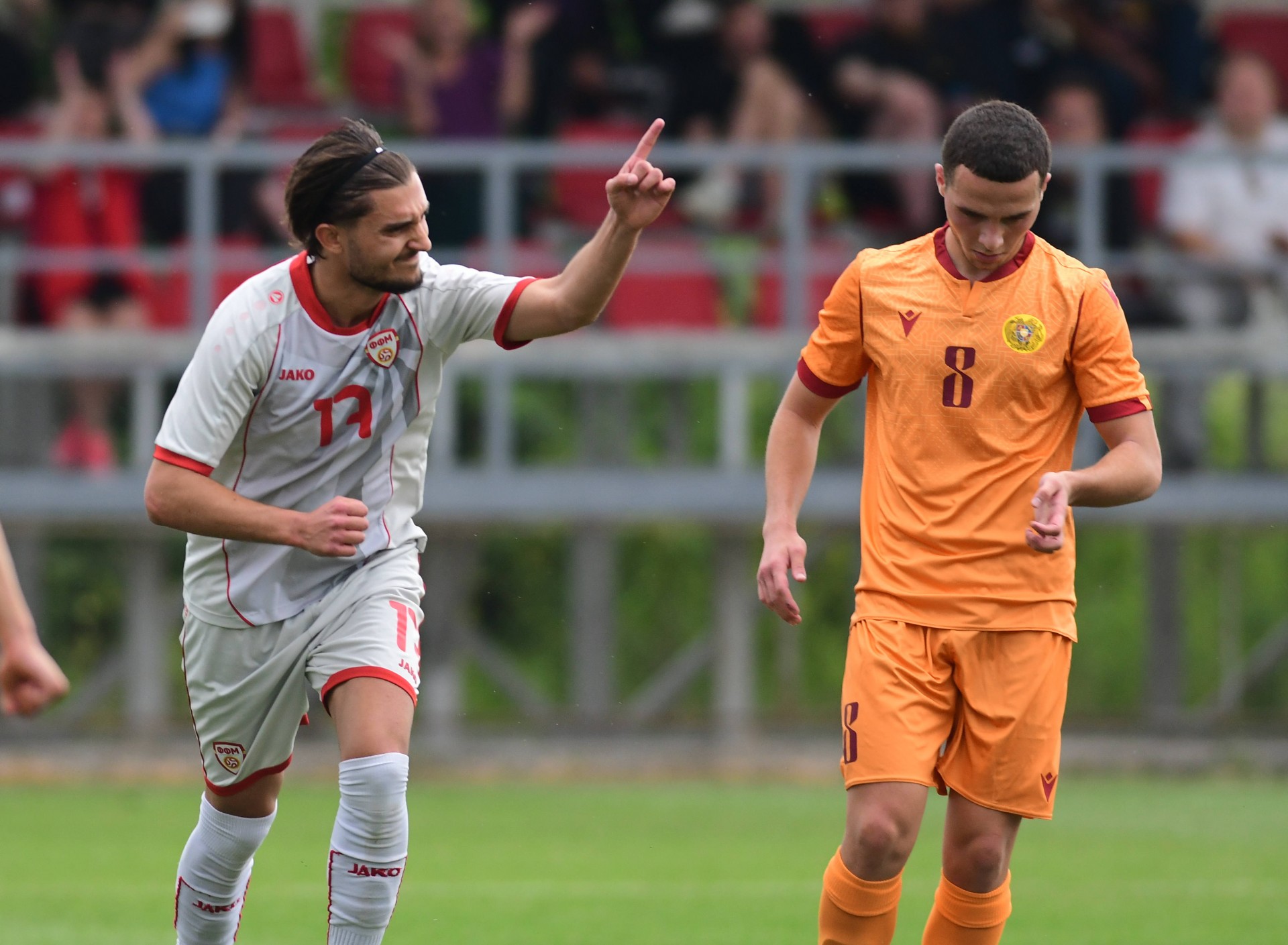 Control match in Skopje;
National teams undrer 21 years old;
Macedonia - Armenia 1:1 (1:0)
Macedonia: Ivan Nikoloski (d), Mario Richkov, Andrej Stojchevski, Stefan Despotovski, Metodi Maksimov, Dimitar Trajkov, Ivan Nikolov (c), Alex Zlatkov, Hamza Ramani, Martin Talakov, Luan Abazi;
Reserves: Marko Alchevski, Mihail Dimitrievski, Reshat Ramadani, Mario Ilievski, Behar Feta, Matej Angelov, Imran Fetai, Viktor Krstevski, Vane Krstevski, Dimitar Todorovski, Vasko Vasilev;
Head coach: Draghi Kanatlarovski;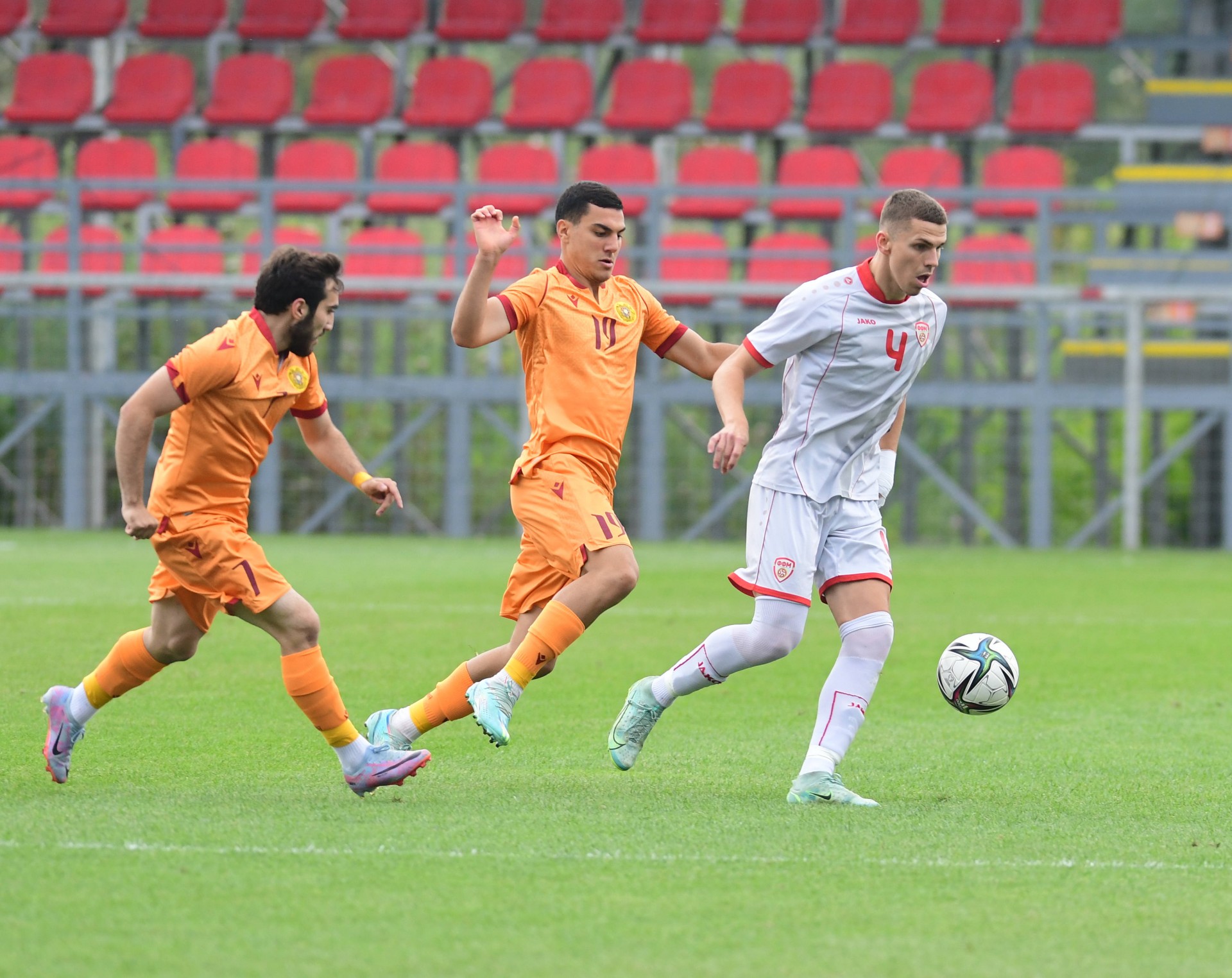 The last control duel, the young Macedonian national team will play on June 20 against the corresponding selection of Malta at 5:00 p.m.