The national team of Macedonia U21 celebrated a 3:1 victory over the unpredictable representation of Armenia in the penultimate round of Group X in the qualifications for the European Championship 2023 in Romania and Georgia.
We saw it again, with a lot of fighting and open play on both sides. Armenia took the lead, early in the 9th minute. Eric Simonian pointed out the carelessness in our defense and managed to score with head for the advantage of his team. Metodi Maksimov with a great goal deservedly equalized the result to 1: 1 in the 22nd minute. The selected players of the coach Dragi Kanatlarovski did not deviate from the offensive approach, we missed several good opportunities until the end of the first overtime. Luka Stankovski has the best opportunity, but that shot ended above the goal of the guest goalkeeper.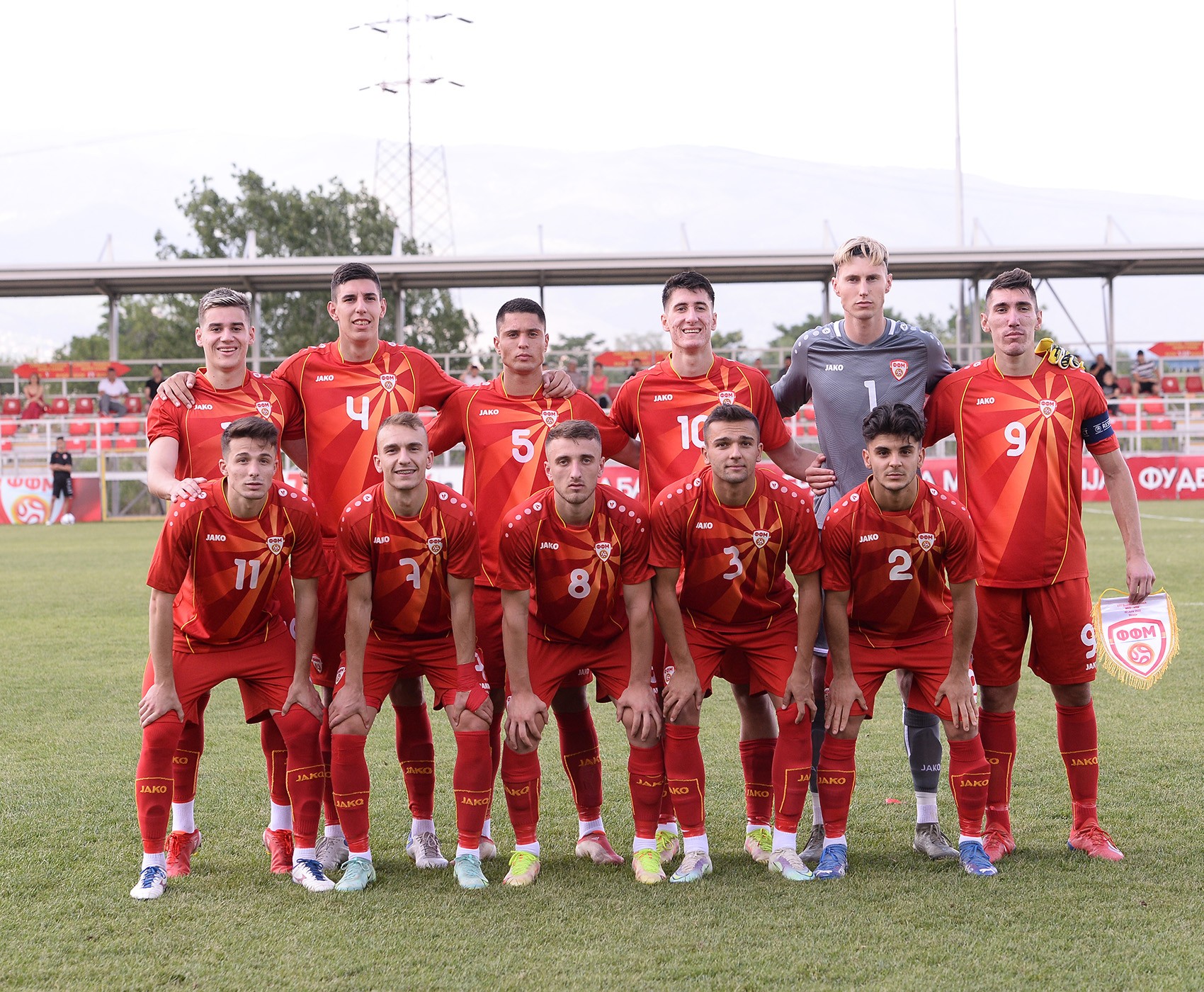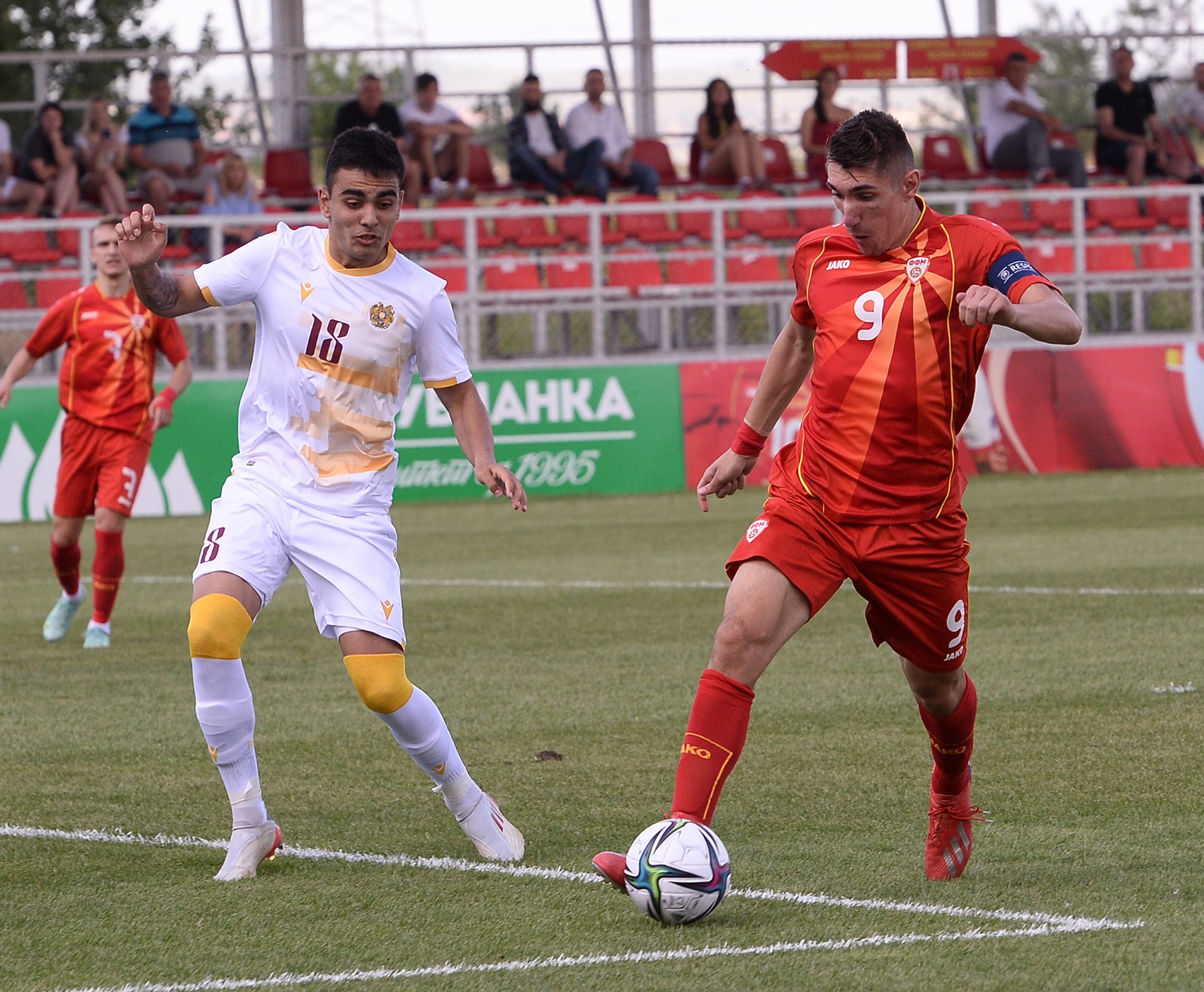 In the second half, the pace of the game dropped, the opponent strengthened the defense, did not allow much space to play. Macedonia was the one that dominated, had possession of the ball, attacked all the time, loved the victory more and deservedly managed to score in the last minutes of the match. The persistence paid off in the end, Mario Ilievski with a goal in the 85th minute of the match managed to give Macedonia an advantage of 2: 1. The final 3: 1 was set by Sefer Emini from the penalty spot in the extra time.

Qualifying round for the European Championship 2023 in Romania and Georgia;
National teams under 21;
Group X;
Macedonia - Georgia 3: 1 (1: 1)
(1: 0 Eric Simonian 9 '; 1: 1 Metodi Maksimov 22' '2: 1 Mario Ilievski 85' 3: 1 Sefer Emini 90 ')
Macedonia: David Denkovski, Adrian Hajdari, Blerton Sheji, Mario Mladenovski, Jovan Manev, Arbi Vosha, Sefer Emini, Marko Gjorgjievski, Luka Stankovski, Florent Ramadani, Metodi Maksimov;
Reserve players: Marko Alchevski, Viktor Krstevski, Luan Abazi, Mario Ilievski, Andrej Stojcevski, Dimitar Todorovski, Alex Zlatkov, Agon Elezi, Dashmir Elezi;
Coach: Dragi Kanatlarovski;
Armenia: Arman Nersesyan, Volodya Samsonyan, Arsen Galstyan, Arman Gaziriyan, Narek Aghasharyan, Mikael Mirzoyan, Zirayr Shaghoyan, Narek Grigoryan, Aram Kamajanov, Eric Simonyan, Narek A
Reserve players: Lijova Karapetyan, Petros Manukian, Gevorg Tarakchian, Norayr Nikoshian, Karen Nalbaldian, Daron Gary Iskenderian, Erjanik Gabashurian, Misak Hakobyan, Armen Hovhannisyan;
Coach: Rafael Nazarian;